Sadly, my Nan passed away on the 1st of January this year. She was my last living grandparent, my Dad's mum and my childrens' Great Nan.
Yes, she was 88 years old and lived a long and full life, but still it came as a shock as her health deteriorated very rapidly. I took this happy snap of her on the 1st of December, just one month before her departure from this life, still smiling, so happy to see the kids and I, becoming excited about Christmas.
To reflect Nan's personality on this layout I made sure I included some of Nan's favorite things. I stitched my elements down - Nan was a skilled seamstress, even sewing my wedding gown for me, I added pretty flowers and bling - Nan loved to garden and she never went anywhere without some glitzy jewellery on, and I included some paintbrushes - we shared a love of art and craft, and Nan was a gifted oil painter.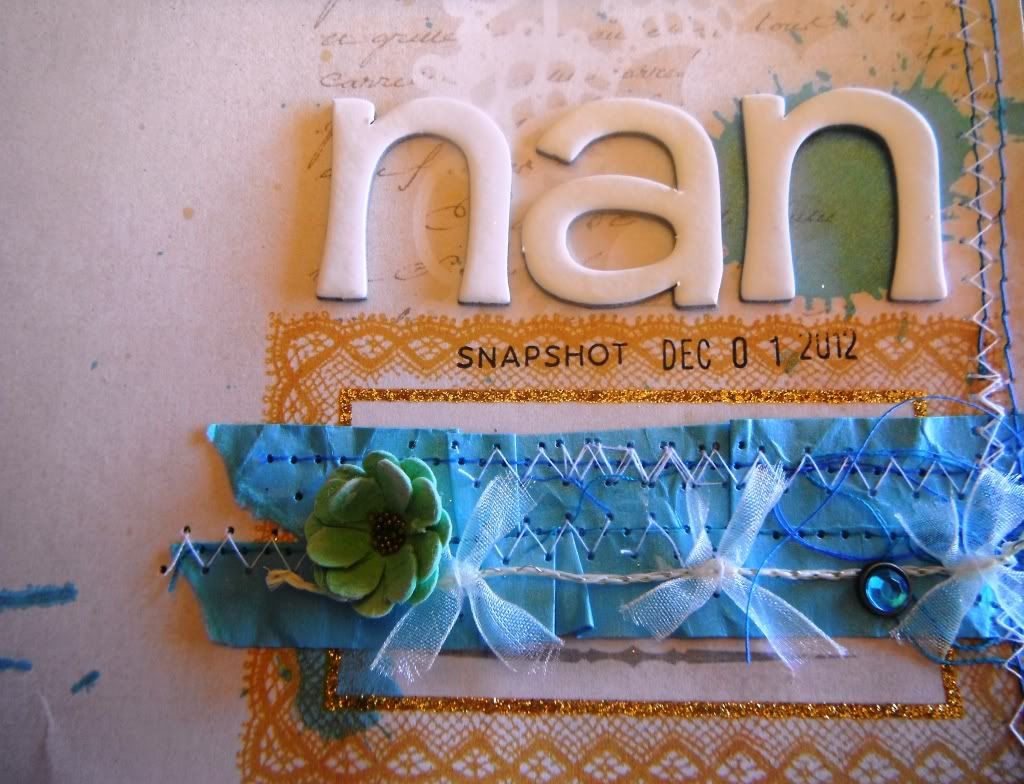 I included my journalling on a tag behind the photograph, just a little note about how I feel that I am not yet ready to share with everyone who looks at the layout. This is an ideal method to include journalling if it is personal or you don't know where to add it on a page. I can't stress enough just how important it is to journal... a photo cannot tell the whole story, write it down, even on the back of the page, but write it down.
Svetlana set the challenge at
SEM
this month -
This month's challenge is to scrap about a "not-so-happy" moment in your life
and the twist?
* include a bird on your project
I glimmermisted a Collections chipboard bird and added it to my flower cluster. Funnily enough, when I was a little girl all of my grandparents were living and I had a special way of identifying them. My Mums parents were 'Nan and Pa with the dogs', because they had 2 black poodles. My Dads parents were 'Nan and Pa with the birds', because they bred budgies and finches, had an old galah called Billy and a trained, talking budgie called Maxie. Nan would love this little bird, chirping a sweet little song to her.
Just a little tip - if, like me, you add dimensional elements to your layouts and projects and you know that glue or tape won't do - think about hand sitching. I used stiching to add both my paint brushes and flower sprays to this layout. It was quick and easy, but best of all secure.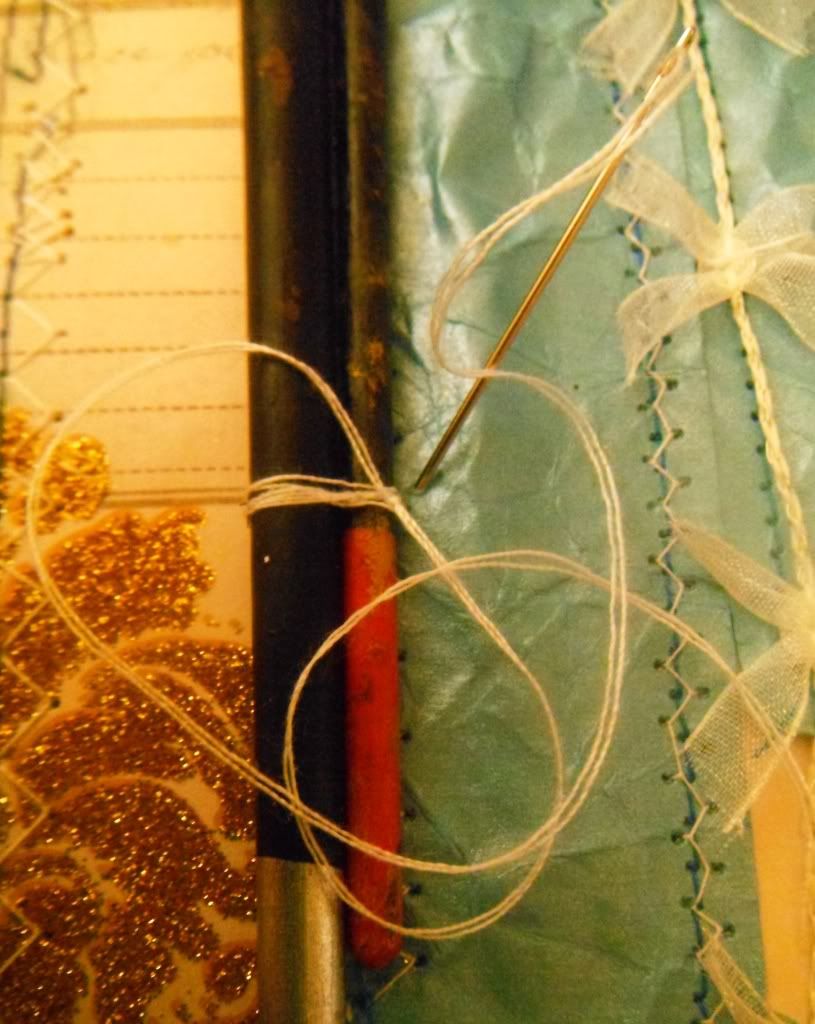 Now its your turn to take the challenge and scrap about a not so happy moment in your life. It can often be difficult to scrap about those times when we feel sad, upset or even lonely, but by getting it down in a project or layout can be cathartic.